Sega unveiled the full-length Virtua Fighter 5: Ultimate Showdown × TEKKEN 7 collaboration trailer revealing the full set of crossover costumes coming to VF5: Ultimate Showdown.
A total of nineteen VF5 characters are getting skins based on TEKKEN 7 fighters — which almost makes sense thanks to their familiar fighting styles, in some cases! Newly confirmed crossover costumes such as Jeffry McWild as Craig Marduk, Goh Hinagami as Bryan Fury, Kage as Lars Alexandersson, and Jean Kujo as Jin Kazama all seem pretty appropriate considering their moveset similarities.
As previously reported, the Battle UI can even be changed to TEKKEN 7 style (included in the DLC).
The DLC pack also comes with 20 tracks from TEKKEN 7, along with some special TEKKEN player titles, and becomes available in VF5:US starting June 1st, 2022.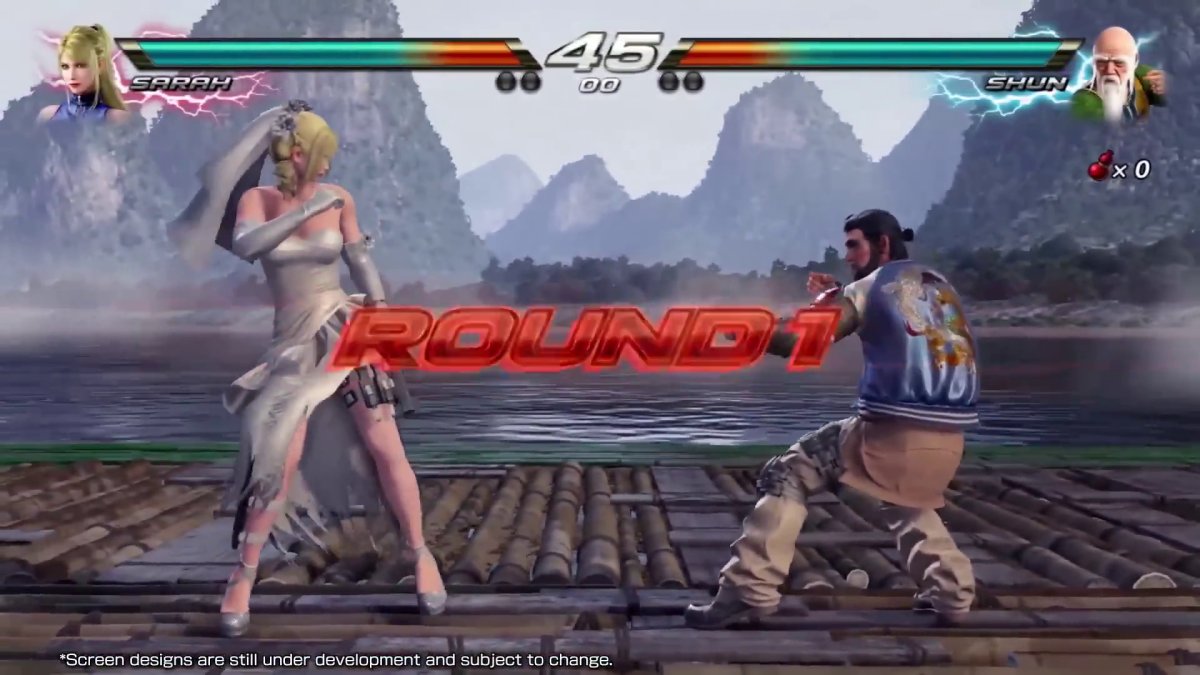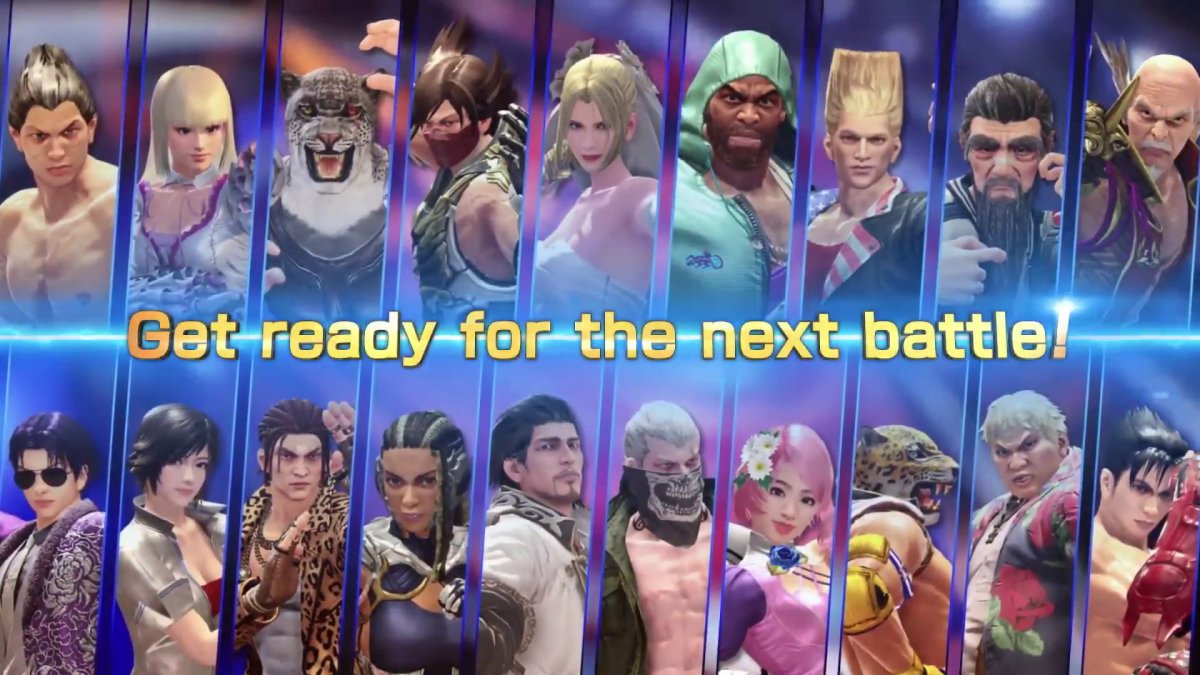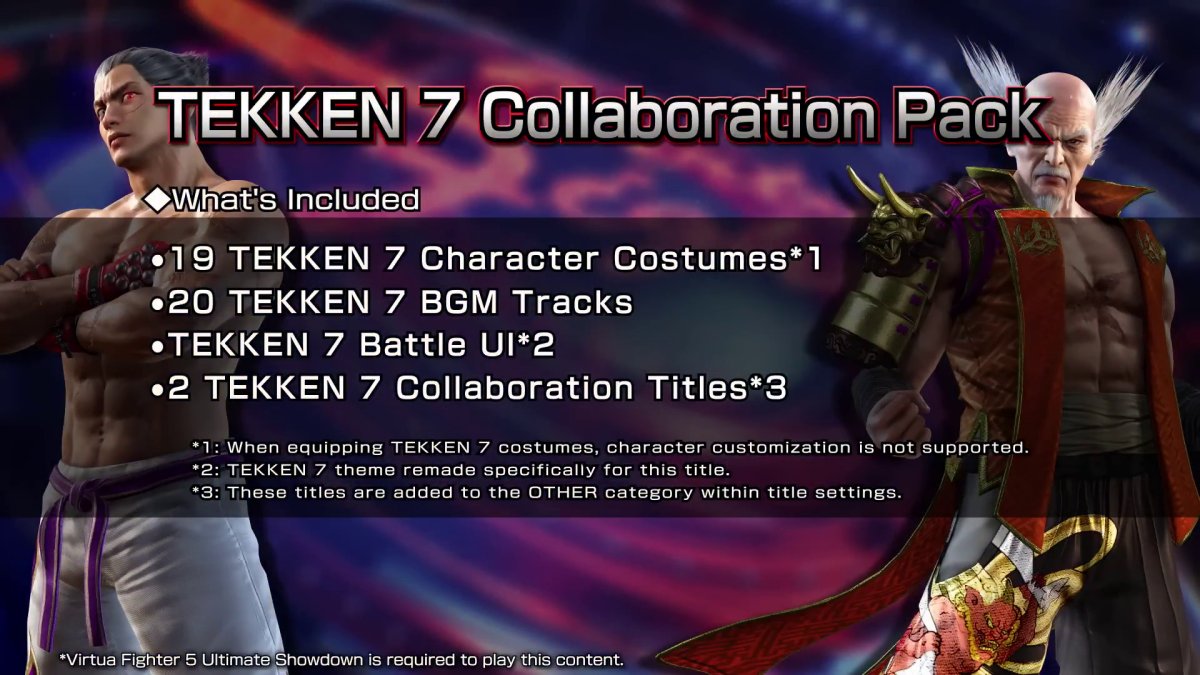 All information sourced from TFG official news site
https://www.fightersgeneration.com/news1/vf5-may22.htm