Hey, fans of M.U.G.E.N. I am seriously not making my April Fools' joke but, I am currently showing my two new W.I.Ps (R.O.B and Rocko V.3).
I know it has been taking a hard work since I am working on my other stuff for those both.
Video:And also, here's the palletes for R.O.B and Rocko: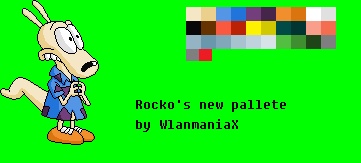 If you were interested to request an another pallete for R.O.B and Rocko, of course!