10/21/2017 Update Notes:
- Azrael now just silently goes charging during Valiant Charger, instead of being all "SYAAH" every time.
- Azrael can now use his Astral Heat without any HP restrictions in his 11p, and can use it 3 times freely in his 12p.
- Added alot of extra dust and rocks and quakes to Azrael's 11p intro.
- Added alot of extra dust and quakes and explosions and roars to Azrael's 12p intro.
- The Phalanx Cannon projectile will now properly explode on contact, rather than only on a successful hit.
- Fixed an animation error of the Phalanx Cannon projectiles for the 1.0 version of Azrael.
- Increased the duration of Azrael's iframes during his Astral Heat, up till he enters his recovery frames.
- AI Modifications.
Download
here.
For more specific information, go to author site.
http://vaultofdeoxgigas.webs.com/
Movelist and specific mechanic information can be found in the readme file Azrael comes with.
Here's some examples of Azrael fighting:
Combo with no Weak Points applied: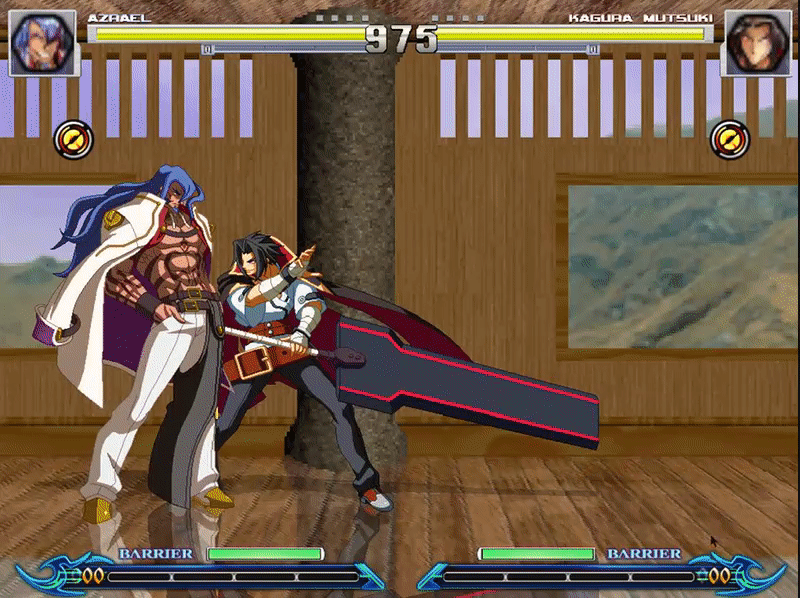 The one I'm sure everyone, who knows how Azrael fights, wants to see: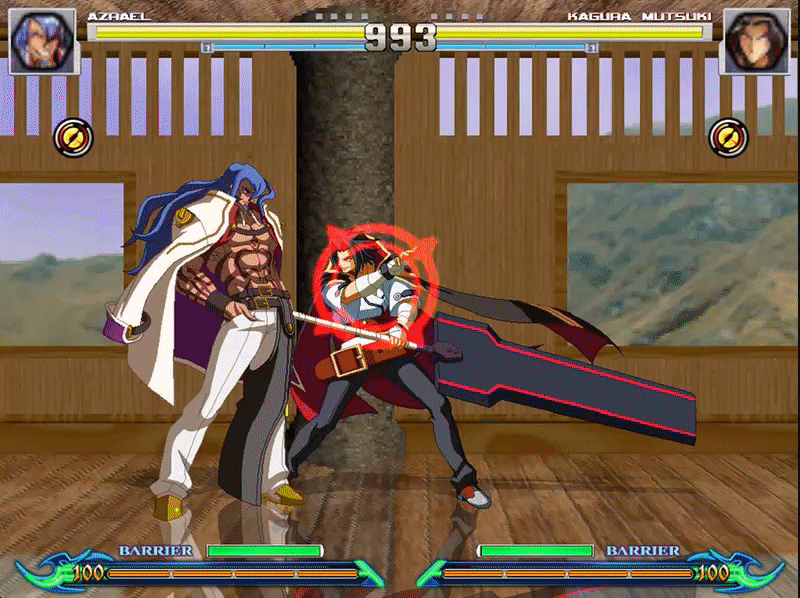 Overdrive into Distortion Drive: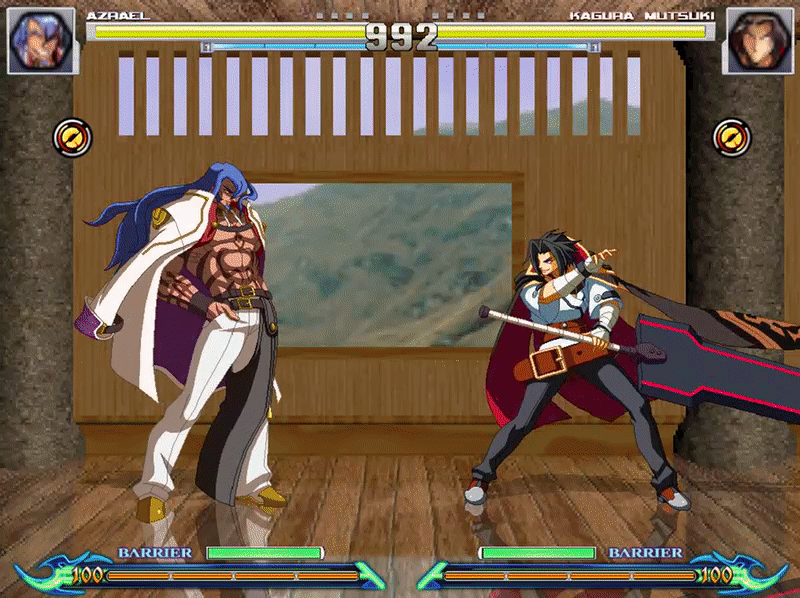 Do note that some parts of the combos have had their speed upped so that they could fit in one Gyazo gif.