Hi.
Longest stage to create so far. This shit has brought my knowledge to a new level. I hope you enjoy.
The only sprite that is not original is the floor. I'm thus quite happy about the rest. (especially the bomb ...lol)
- Animations
- High Jump
- Airship Sounds
- Original Mix (Airship Sounds + Music)
- File size = around 30 Mb. A bit heavier than my usual stages sorry but I think it's worth it. Hopefully.
- ALternate DEF file with less animation if your MUGEN is slow
I may update the codes a little bit to synchronise exactly the Bomb with the explosion later, but right now I can't be fucked. I just want to rest a bit and get feedback, and see if people are enjoying this one.
[size=14pt]ORIGINAL DEF
[/size]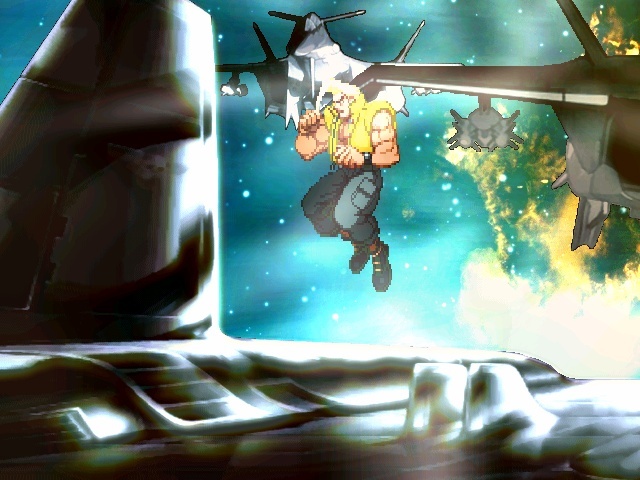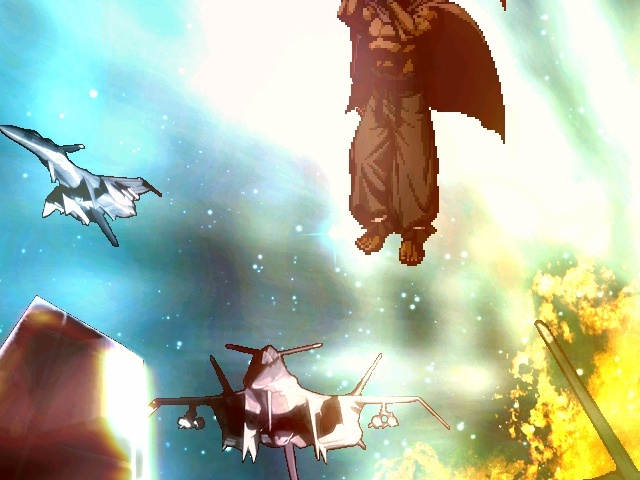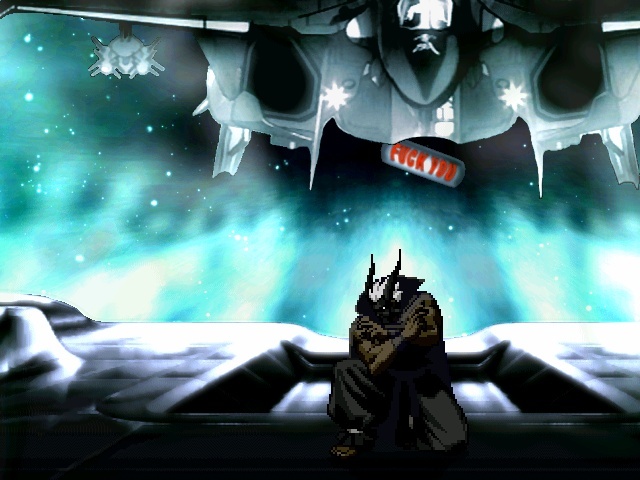 [size=14pt]ALTERNATE DEF[/size]
[size=14pt]READ CAREFULLY[/size]
The stage contains 2 DEF files:
- AIRSHIP_ORIGINAL.def = The original stage with a lot of animation, recommended if your computer is fast enough...
- Airship_Chase.def = less animation for better FPS if your mugen is too slow with AIRSHIP_ORIGINAL.def
LINK for the stage:
http://www.mediafire.com/download.php?9df8ez65hzn9m54
LINK for the MP3:
(ADD THE MP3 MANUALLY - I forgot to change the name in the DEF)
Airship Sounds
http://www.mediafire.com/?w194svz35a5r7p6
Original MIX (Airship Sounds + music)
http://www.mediafire.com/?w3bcj5c3olq833b

If you want me to mix the sound effects with a music for you, PM me, but i won't do it for everybody so hurry the fuck up. Maybe the first 5 or 10...
-------------------------------------------
EDIT :
OK so I reuploaded everything.
IF YOU STILL HAVE A PROBLEM WITH CHARACTERS BEGINNING TOO LOW (i don't have this problem, you should not)
DO THIS
- Open the DEF file (any of them) with notepad
- type CTRL+F
- type "zoffset"
- adjust the value (if characters are too low, try reducing the value)
- Save (CTRL + S)
- Try


Last edited by jeanbureau on Sun Nov 27, 2011 11:01 am; edited 2 times in total